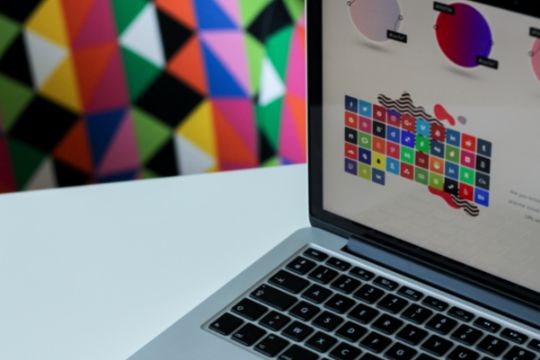 DEPARTMENT OF

 computer science (graphic 

and

creative design)

The Department of Computer Science with Graphics and Creative Design was established in the year 2021. 




OBJECTIVE 
Graphic Design is the process of creating visual content to communicate information/ messages to the masses. 
Considered to be a sub-set of Communication Design, Graphic Design is used to create visual content using elements such as photographs, colours, typography, illustrations, and icons. 

Under Graduate Programme
B.COM DIGITAL MARKETING AND DATA MINING
3 Years Course
Course Description
The combined major in computer science and design integrates fundamental design courses with a strong programming foundation. Students will declare a concentration in interaction design, graphic and information design, or experience design. Students in this major often have an interest in human-centered design methods used in developing digital interfaces and applications.
FACILITIES
DEPARTMENT INFRASTRUCTURE
The Department has well furnished staff room with Laptop, Desktop & an Intercom
Journals: International: 08, National:04, Magazines: 04
Fully equipped Language Lab with sixty three Desktops & Headphones
Wi-Fi facility on the entire campus for the students and the faculty
supporting pm initiatives mapped with aicte