college
Transport system
The institution has established extensive commuting facilities in 23 different routes encircling 3 districts for the safe and secure travel of students from their residences to the college campus.
In case of emergency college ambulance service is available any time for student and staff members.

Transport service is also extended to the students & staff members for industrial visit, NSS and other services during working hours.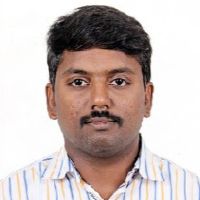 Mr. A. Rajthilak
Transport officer
transport
bus route & timings
COLLEGE BUS TIMING

SATHYAMANGALAM # A-1

7:10 AM

PONNEGOUNDENPUDUR # A-6

7:10 AM

THOLAMPALAYAM # A-12

7:15 AM

VADAVALLI HIGH SCHOOL #A-21

7:45 AM

SATHYAMANGALAM

PONNEGOUNDENPUDUR

THOLAMPALAYAM

VADAVALLI HIGH SCHOOL

SHENBAGAPUDUR

7:15 AM

MASACOUNDAN CHETTIPALAYAM

SEELIYUR

MULLI NAGER

VEDACHINANOOR

MANICKAMPALAYAM

MUTHUKALLUR

P.N. PUDHUR

VINNAPALLI NEAR SATHY

KOVILPALAYAM

7:20 AM

PARAIPALLAM

AGRI UNIVERSITY

PUNGAMPALLI

7:20 AM

KOTTAIPALAYAM

VELLIYANKADU

7:20 AM

GANDHI PARK

7:50 AM

NALLUR

VAIYAMPALAYAM

7:25 AM

JOCHIGARPIRIVU

MILK COMPANY

BHAVANISAGAR # A-2

7:00 AM

ATHIPALAYAM

DHAYANUR

LAWLY ROAD

RAJAN NAGAR

GOVINDA NAICKEN PALAYAM

BUJANGANUR

GCT

BHAVANISAGAR

7:10 AM

IDIGARAI

7:30 AM

KANUVAIPALAYAM PIRIVU

7:30 AM

KOVILMEDU

8:00 AM

NAAL ROAD BHAVANI SAGAR

KEERANATHAM

7:40 AM

VIJAYA NAGARAM

ANGAPPA SCHOOL

8:05 AM

PANAYAMPALLI

7:15 AM

VISWASAPURAM

SALAIYUR

P&T COLONY

DHASAMPALYAM

SARAVANAMPATTY

PERUMAL KOIL

KAVUNDAMPALAYAM BRIDGE

KANAGARASAM PALAYAM

SIRUMUGAI # A-7

7:30 AM

MARUTHUR

KALVEERAMPALAYAM # A-23

7:30 AM

PONNAMPALAYAM

VISCOSE

SCENT COMPANY

7:40 AM

KALVEERAMPALAYAM

P.PULIAMPATTI # A-3

7:20 AM

SIRUMUGAI

PUNGAM PALAYAM

VADAVALLI

P. PULIAMPATTI

ALAN KOMBU

THIMMAMPALAYAM

ANNANAGAR

7:45 AM

NAAL ROAD PULIAMPATTI

MOTHE PALAYAM

7:35 AM

PUGAILLAI GODOWN

SOAP COMPANY

NELLIPALAYAM

SIRAJNAGAR

MANGALAKARAI PUDUR # A-15

7:30 AM

K.N.G PUDUR

8:05 AM

SELLAPPAMPALAYAM

TALUK OFFICE

7:45 AM

MANGALAKARAI PUDUR

SUBRAMANIYAM PALAYAM

PETHA NAICKEN PALAYAM

7:35 AM

SANGAR NAGAR

KARAMADAI GATE

G.N. MILLS

PONGALUR

NELLITHURAI # A-9

7:15 AM

THANEER PANTHAL KARAMADAI

7:35 AM

KANNAPPA NAGAR # A-24

7:45 AM

CHETTIAR MILL

NELLITHURAI

CHINNAMADAMPALAYAM

KANNAPPA NAGAR

PASUR

BADRAKALI AMMAN KOVIL

KOTTAI PIRIVU

SANGANOOR

PATTARAI

SAMAYAPURAM B.K KOVIL ROAD

PERIYA MATHAM PALAYAM

ROOTS

KARUVALUR # A-4

7:20 AM

SUKKU COFFEE KADAI

7:25 AM

SANTHI MEDU

7:45 AM

GANAPATHY

7:55 AM

KARUVALUR

S. M. NAGAR

PRESS COLONY

RAKKACHI GARDEN

8:00 AM

NARIYAMPALLI PUDUR

KATTOOR RAILWAY GATE

KAALLIPALAYAM # A-16

7:35 AM

MANIYAKARANPALAYAM

NARIYAMPALLI

MAHADEVAPURAM

KAALLIPALAYAM

UDHAYAMPALAYAM

8:10 AM

KANJAPALLI PIRIVU

7:25 AM

SIVAM THEATER

SAMANAICKENPALAYAM

CHINNAVEDAMPATTI

SOMANUR PIRIVU

METTUPALAYAM # A-10

7:25 AM

NAICKANUR

PERUR # A-25

7:30 AM

ANNUR

7:35 AM

METTUPALAYAM

VEERAPANDI

PERUR

K.G. SCHOOL

SIVARANJANI

JOTHIPURAM

7:50 AM

LIC COLONY

ACHAMPALAYAM # A-5

7:30 AM

ABIRAMI

VANNAN KOIL

SELVAPURAM

ACHAMPALAYAM

MEENAKSHI

GAS COMPANY

UKKADAM

7:35 AM

KEMBA NAICKENPALAYAM

METTUPALAYAM # A-11

7:30 AM

RAKKIPALAYAM

TOWN HALL

KARIYAMPALAYAM

7:35 AM

VELANKANNI MTP

THOPPAMPATTI PIRIVU

8:05 AM

FLOWER MARKET

7:40 AM

ELLAPPALAYAM

KUTTAIYUR

NGGO COLONY

VADA KOVAI

GANESHAPURAM

GANDHI NAGAR

K. VADAMADURAI

VENKITA PURAM

7:50 AM

KADATHUR PIRIVU

7:40 AM

EB COLONY

PERIYA NAICKEN PALAYAM #A-19

7:50 AM

AVILA SCHOOL

KUNNATHUR

TEACHERS COLONY

PERIYA NAICKEN PALAYAM

SAIBABA COLONY

KURUMBAPALAYAM

8:05 AM

KANNAR PALAYAM

7:40 AM

LMW

SAIBABA KOVIL

8:00 AM

KAPPI KADAI

KALATIYUR

VEERAPANDI PIRIVU

8:00 AM

ERU COMPANY

SIVANANDA COLONY # A-29

7:45 AM

MATHAMPALAYAM

NSN PALAYAM

HOUSING UNIT

SIVANANDA COLONY

KARAMADAI

PEELAMEDU # A-30

7:45 AM

KAVUNDAMPALAYAM

8:10 AM

100 FT

BETTADHAPURAM

NAVAINDIA

CHERAN NAGAR

GANDHIPURAM

KANUVAI #A-27

8:00 AM

PEELAMEDU

ITI

LAKSHMIPURAM

7:50 AM

EDAYARPALAYAM

HOPE COLLEGE

CHINNATHADAGAM # A-28

7:45 AM

TEXTOOL

TVS NAGAR

THANNER PANDHAL

7:55 AM

CHINNATHADAGAM

SURYA HOSPITAL

8:05 AM

KANUVAI

8:10 AM

CHERAN MAANAGAR

NANJUNDAPURAM

CMS SCHOOL

KUPPA NAIKEN PALAYAM

8:20 AM

VINAYAGAPURAM

THADAGAM PUDHUR

ATHIPALAYAM PIRIVU

APPA NAICKEN PALAYAM

BHARATHI NAGAR

8:10 AM

MADATHUR

THUDIYALUR

RAMAKRISHNA MILLS

PAPPA NAICKEN PALAYAM

SRP MILLS

THALIYUR

AMMAN KOVIL

PANNIMADAI

8:00 AM

KALAPATTY PIRIVU

VSK NAGAR

VISHWANATHAPURAM

8:10 AM

V. G. HOSPITAL

VELLAKINAR PIRIVU

VELLAKINAR
transport
rules and regulations

Usage of college transport is not compulsory and those who opted to use the college transport should abide by the transport rules of the college. 
The students who want to use the college transport should fill requisition form and submit to the college at the beginning of the academic year.
Bus pass / Card will be issued to the students who have been permitted to use the college transport and the same will be valid for one academic year only.
The boarding/dropping point should be given clearly in the requisition form.
Once the student applied for college Transport and pays the full payment for one year, bus pass will be issued.
The transport fee is for one year and no pro-rata claim will be entertained for any reasons whatsoever.
Surrendering of bus pass in the middle of the academic year will not be permitted for any reasons except in the case if the student admitted in our college hostel.
The transport fee should be paid in the beginning of the year and the fee once paid will not be refunded under any circumstances.
The students should not change the boarding / dropping point, or routes without proper permission and such request will not be entertained during the mid-semester.
All the students traveling in the college bus should carry the bus pass and produce it at any time if demanded by the Driver or the Staff member of the college.
Those traveling in the bus without a bus pass will be fined and if necessary disciplinary action will also be taken.
The students traveling in the college bus should occupy the seats allotted to them and should not create any disturbance to other fellow students and staff.
Strict discipline should be maintained inside the college bus.
All the students / parents are expected to be aware of the transport rules of the college and ignorance of the same will not be an excuse for any dispute / claim.
The transport charges will be notified every year and is subject to change depending on the increase in the cost of fuel and other operating costs.
The students will not be permitted to board or drop at points other than that is specified in their bus pass.
In case of any dispute the decision of the Principal / Management will be the final and binding on the students.
The college can add, alter, amend any of the above rules at any point of time and it will be binding on the students.