DEPARTMENT OF COSTUME DESIGN AND FASHION
Our Department of Costume Design and Fashion has a number of distinguished faculty panel who has an affluent blend of both industry and academic experience. They constantly disseminate and impart applied knowledge to the young minds through our mentor-mentee system.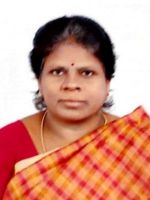 Mrs. B. Padma
ASSISTANT Professor & HOD
hod.cdf@drsnsrcas.ac.in
Costume Design and Fashion Department imparts qualitative higher education, research and innovation in key area of Computer Science with state of the art computing facilities to the students. It offers a broad Undergraduate and Postgraduate curriculum by promoting active industry - institute collaboration in identifying area of interest and taking part in sponsored research projects and consultancy services.