english department
Our Department of English has a number of distinguished faculty panel who has an affluent blend of both industry and academic experience. They constantly disseminate and impart applied knowledge to the young minds through our mentor-mentee system.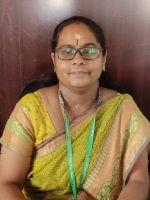 Dr. D. Divya
Head of the Department(i/c)
hod.eng@drsnsrcas.ac.in
Department of English offers wide range of programmes from Under-graduate to post doctoral level. It offers brand new design thinking curriculum which helps to holistic development of the students also wide-area of learning through well equipped language lab, Collaborative learning, research projects and consultancy sets which enhances the inter-personal skills of the students.