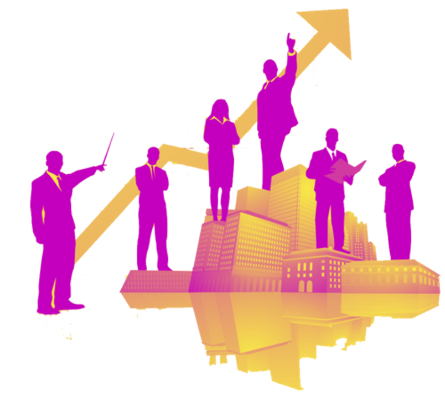 department of comMERCE
industry i
nstitute
partnership Cell
IIPC identifies the industrial expectation and promotes institutional preparation for meeting industrial needs by facilitating sponsored R&D projects, seminars, workshops and various other industrial training programmes. Industry Institute partnerships reflects in equipping faculty to latest practices and makes the students industry-ready by providing exposure to current industry practices, and hone their skills to adapt changing technologies. The primary focus of IIPC is to interact with elite industries in and around Coimbatore, and extend the efforts in establishing partnership with industries across the country in near future.
industry institute partnerships

mou
M/s. Global Institute and IV Tours, Coimbatore
M/s. Gain Orbit , Coimbatore
M/s. Sakthi Gear Products, Coimbatore
M/s. Sri Vishnu Industries, Coimbatore
M/s. Sunmax Engineering Works
M/s Golden Hyundai- Golden Mandhir Retail Private Limited, Coimbatore
M/s. Shakthi Plast & Engineering
M/s. Kiruba industries, Coimbatore
M/s.Priya Industries, Coimbatore
M/s.Rukmani Engineering Works, Coimbatore
M/s.Dinesh Engineering Industries, Coimbatore
M/s.Santhi Costing works ,Coimbatore
M/s.Sonaram,Coimbatore
M/s.Sahaana Tyres ,Coimbatore
M/s.A2Z Pumps, Coimbatore
M/s.Velsell, Coimbatore
M/s.Sri Thirumalai Raja Rajeswari textiles, Coimbatore
M/s.Indu Industries , Coimbatore
M/s.Wezcoz consultancy, Coimbatore
M/s.J.Balasubramanium & Co.
M/s.Essarr Engineering, Coimbatore
M/s.Sri Karumarriyamman Textiles, Coimbatore
M/s.Bismi Associates, Coimbatore
M/s.Jeyaraj Auditor, Coimbatore
M/s.Ram Coats, Coimbatore
S. No
Company Name
Packages in LPA
Number of Students Placed
Company Type
Core/General/IT/Management
1
AGS Health care
154000
3
General
2
Concentrix
184000
1
General
3
Univac Consultancy
150000
23
General
4
CTS
209000
4
General
5
Sutherland
180000
3
Core
6
Shreechan HR Solution
150000
13
Core
7
HCL
205000
4
Core
8
Design Thinkers
180000
5
General
9
infosys
210000
2
Core
10
TTK
125000
1
Core
SCOPE OF INTERNSHIP AND IN-PLANT TRAINING (IPT)
Help students grow personally in the context of their career and personal goals. 

Help students develop strong ties with a professional they can trust, ask for advice, and foster their own networking channels. 

Get an inside view of an industry and organization/company 

Gain valuable skills and knowledge 

Make professional connections and enhance your network 

Get experience in a field to allow you to make a career transition
In-Plant Training (IPT) will provide an industrial exposure to the students as well as to develop their career in the high tech industrial requirements. Reputed companies are providing in-plant training to Students. Here students are initially get counseled in order to emerge out their interest in various streams and what are all the basic concepts they know on that domain. After the successful completion of studies students has to face this competitive world with this knowledge to face many problems and to find the right solutions which is to be solved in the minimum duration of time. The in-plant training is get totally different from the class environments.

| S. No | Company Name | Duratioin of Internship | Number of Beneficiary |
| --- | --- | --- | --- |
| 1 | M/s.Genuine shell carb (p) LTD | 1 Month | 4 |
| 2 | M/s.TMP&ASSOCIATES | 1 Month | 4 |
| 3 | M/s.TASpro IT soluctions | 1 Month | 4 |
| 4 | M/s.K.M Garments | 1 Month | 3 |
| 5 | M/s.JRI FLY ASH BRICKS | 1 Month | 1 |
| 6 | M/s.CA Muthu krishna | 1 Month | 1 |
| 7 | M/s.Sri coats | 1 Month | 4 |
| 8 | M/s.Esmart education institution and technology | 1 Month | 1 |
| 9 | M/s.L&T Construction | 1 Month | 3 |
| 10 | M/s.Gandhipuram sarvodaya sangam | 1 Month | 3 |
| 11 | M/s.The Bikkatty industrial co-op, Tea factory Ltd | 1 Month | 1 |
| 12 | M/s.N.Lakshminarayanan& associates | 1 Month | 1 |
| 13 | M/s.CA.GP.Shanmugasundaram | 1 Month | 1 |
| 14 | M/s.Aavin | 1 Month | 2 |
| 15 | M/s.V. Rajendran & co chartered Accountants | 1 Month | 3 |
| 16 | M/s.Salazar electronic ltd | 1 Month | 2 |
| 17 | M/s.Annapoorna Fasion | 1 Month | 1 |
| 18 | M/s.Vishal precision product pvt.ltd | 1 Month | 1 |
| 19 | M/s.Indico tea factory | 1 Month | 1 |
| 20 | M/s.Asvini fiheries(p)ltd | 1 Month | 1 |
| 21 | M/s.Nikamal ltd | 1 Month | 2 |
| 22 | M/s.Geeco pumps | 1 Month | 3 |
| 23 | M/s.Justdail ltd | 1 Month | 2 |
| 24 | M/s.Dynamic engineering | 1 Month | 1 |
| 25 | M/s.Venkateswara steel and springs | 1 Month | 1 |
| 26 | M/s.Income Tax Department | 1 Month | 1 |
| 27 | M/s.Niligiri Fresh Produce company | 1 Month | 1 |
| 28 | M/s.Mahindra Holidays & Resorts India ltd | 1 Month | 1 |
| 29 | M/s.Dinesh engineering indusries | 1 Month | 1 |
| 30 | M/s.The Accounting solution | 1 Month | 1 |
| 31 | M/s.Harson pumps | 1 Month | 4 |
| S. No | Company Name | Date of Internship | Number of Beneficiary |
| --- | --- | --- | --- |
| 1 | G.D Krishna kumar | 1 Month | 4 |
| 2 | Mr.R.Manickam | 1 Month | 1 |
| 3 | M/s Robert &Associates | 1 Month | 4 |
| 4 | Mr. Gowrishankar | 1 Month | 4 |
| 5 | Mr. D.Satheesh kumar | 1 Month | 1 |
| 6 | M/s ELTEX Super Catings | 1 Month | 4 |
| 7 | M/s subs plastic | 1 Month | 4 |
| 8 | M/s sri vel engineering solution | 1 Month | 4 |
| 9 | M/s sri karpagam mills India (p) Ltd | 1 Month | 4 |
| 10 | M/s Future Tech Engineers | 1 Month | 4 |
| 11 | M/s BEST Engineering Pumps | 1 Month | 4 |
| 11 | Mr. S.Haridass CA | 1 Month | 4 |
| 12 | M/s The accounting soluction | 1 Month | 5 |
| 13 | M/s santhi cating works | 1 Month | 5 |
| 14 | M/s Dinesh engineering industries | 1 Month | 4 |
| 15 | M/s Mrimal spinning mills | 1 Month | 4 |
| 16 | M/s Nilgiri Fresh produce company | 1 Month | 4 |
| S. No | Company Name | Date of Internship | Number of Beneficiary |
| --- | --- | --- | --- |
| 1 | M/s.A To Z Pumps | 7 Days | 4 |
| 2 | M/s. Shiva Bharathi syyntex Indian Pvt Ltd | 7 Days | 4 |
| 3 | M/s. E. Radhakrishnan &co, chartered Accounts | 7 Days | 1 |
| 4 | M/s.shanthi casting works | 7 Days | 3 |
| 5 | M/s.DRM metals | 7 Days | 2 |
| 6 | M/s. Sekar Cargo Private Limited | 7 Days | 5 |
| 7 | M/s. Royal kitchen & interiors | 7 Days | 4 |
| 8 | M/s. Sri karpagam mills (p) limited | 7 Days | 4 |
| 9 | M/s. Sunmax engineering | 7 Days | 4 |
| 10 | M/s. Rova electronic pvt ltd., | 7 Days | 3 |
| S. No | Company Name | Date of Internship | Number of Beneficiary |
| --- | --- | --- | --- |
| 1 | M/s. K.Thirumavalan & Co., | 5 Days | 2 |
| 2 | M/s. k.r. Jagadessh Chandran & co. | 5 Days | 2 |
| 3 | M/s. Nagarajan & Co, | 5 Days | 2 |
| 4 | M/s. sugan politic form | 5 Days | 2 |
| 5 | M/s. sabarinathan & co | 5 Days | 2 |
| 6 | M/s. A.Vetrivel & Co | 5 Days | 2 |
| 7 | M/s. anbarasu & jalapathi & co | 5 Days | 2 |
| 8 | M/s. Servall Enginnering works pvt. Ltd | 21 Days | 1 |
| 9 | M/s. Dhanam apparels | 21 Days | 1 |
| 10 | M/s.M.M Engineering industry | 21 Days | 1 |
| 11 | M/s.Alamelu balaji spinning mill | 21 Days | 1 |
| 12 | M/s. ENNAR Spinning mill | 21 Days | 1 |
| S. No | Company Name | Date of Internship | Number of Beneficiary |
| --- | --- | --- | --- |
| 1 | M/s. Anbarasu & Jalapathi Charterd Accountant | 6 Days | 2 |
| 2 | M/s.P.V. Spinnings mill india pvt. Ltd | 6 Days | 2 |
| 3 | M/s K.R. Jagadessh Chandran & co. | 6 Days | 2 |
| 4 | M/s.ACNIndustries & co. | 6 Days | 2 |
| 5 | M/s.Agro engineers & traders | 6 Days | 2 |
| 6 | M/s. Agro links | 6 Days | 2 |
| 7 | M/s.B Kay machine works | 6 Days | 2 |
| 8 | M/s.Bhanumathe agencies | 6 Days | 2 |
| 9 | M/s. Bharat Industries | 6 Days | 2 |
| 10 | M/s. Beracha Engineers | 6 Days | 2 |
| 11 | M/s. Jayessar Equipment pvt. Ltd | 6 Days | 2 |
| 12 | M/s. KC Industries | 6 Days | 2 |
| 13 | M/s. premier power equipments & products pvt. Ltd. | 6 Days | 2 |
| 14 | M/s. Best Marketing Company | 6 Days | 2 |
| 15 | M/s. Bull Agro Industries | 6 Days | 2 |
| 16 | M/s. Krisol Infosoft private limited | 6 Days | 2 |
| 17 | M/s. Webnox Technologies | 6 Days | 2 |
Final Year students of B.Com and M.Com of Department of Commerce went for 2 days Industrial Visit from 31.01.2020 to 01.02.2020 to Kerala. 97 students and 4 faculty members went to a company named Sea Blue shipyard Limited and gained knowledge on Accounting and its applications on 31.01.2020 & 01.02.2020
Second Year students of B.Com of Department of Commerce went for1 day Industrial Visit on 29.01.2020 to Kerala. 90 students and 4 faculty members went to a company named Sea Blue shipyard Limited and gained knowledge on Accounting and its applications on 29.01.2020
Final Year students of B.Com of Department of Commerce went for 2 days Industrial Visit from 20.03.2020 to 21.03.2020 to Cochin.
83 students and 3 faculty members went to a company named Traco Cable Cochin and Chips Software System Private Limited and gained knowledge on procedures of Accounting Practices on 20.04.2020 and 21.04.2020
Final Year students of B.Com of Department of Commerce went for 2 days Industrial Visit from 06.10.2017 to 07.10.2017 to Mysore .
80 students and 4 faculty members went to a company named Ace Components & Electronics (P) Ltd and gained knowledge on process of industry works on 07.10.2017.
Final Year students of B.Com of Department of Commerce went for 2 days Industrial Visit from 18.03.2017 to 19.03.2017 to Cochin .87 students and 4 faculty members went to a company named Chips software systems pvt. ltd. and gained knowledge on software systems on 18.03.2017