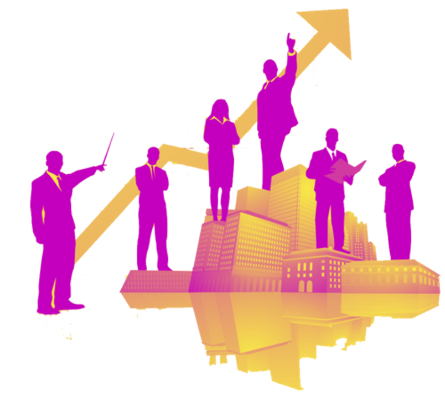 DEPARTMENT OF COMMERCE WITH PROFESSIONAL ACCOUNTING
industry i
nstitute
partnership Cell
IIPC identifies the industrial expectation and promotes institutional preparation for meeting industrial needs by facilitating sponsored R&D projects, seminars, workshops and various other industrial training programmes. Industry Institute partnerships reflects in equipping faculty to latest practices and makes the students industry-ready by providing exposure to current industry practices, and hone their skills to adapt changing technologies. The primary focus of IIPC is to interact with elite industries in and around Coimbatore, and extend the efforts in establishing partnership with industries across the country in near future.
industry institute partnerships

mou
Rishul Steel Industries, Coimbatore
Dr.S.Chidambaranathan Vasantha Advanced Systems, Coimbatore
GD Krishnakumar GDK Industries, Coimbatore
Rajesh & Co, Coimbatore
Samco Industrial Products, Coimbatore
JR Engineering Works, Coimbatore
SSR Marketing, Coimbatore
G.K. Engineering Works, Coimbatore
Muralidharen .R, Season Clothing, Coimbatore
Accent Techno Soft, Coimbatore
Srikara Multispeciality Professional Training Hub , Coimbatore
Transparent Academy, Coimbatore
M/s. Sri Krishna, I-Tech and Management Solutions Pvt.Ltd, Coimbatore
Annamalai Capital Services Pvt.Ltd, Coimbatore
Institute of Coimbatore Accountant and Tax Practitioner's Association, Coimbatore
S. No
Company Name
Packages in LPA
Number of Students Placed
Company Type
Core/General/IT/Management
1
AGS Health Care
1.5 L
6
General
2
Concentrix
1.8 L
4
General
3
Univac Consultancy
1.5 L
32
General
4
CTS
2.1 L
10
IT
5
Sutherland
1.8 L
9
Core
6
HCL/td>
2.1 L
7
General
7
Design hinkers in SNS
1.8 L
4
General
8
Infosys
2.4 L
6
IT
9
TTK
1.2 L
5
Core
10
Capegemini
1.3 L
6
IT
SCOPE OF INTERNSHIP AND IN-PLANT TRAINING (IPT)
Help students grow personally in the context of their career and personal goals. 

Help students develop strong ties with a professional they can trust, ask for advice, and foster their own networking channels. 

Get an inside view of an industry and organization/company 

Gain valuable skills and knowledge 

Make professional connections and enhance your network 

Get experience in a field to allow you to make a career transition
In-Plant Training (IPT) will provide an industrial exposure to the students as well as to develop their career in the high tech industrial requirements. Reputed companies are providing in-plant training to Students. Here students are initially get counseled in order to emerge out their interest in various streams and what are all the basic concepts they know on that domain. After the successful completion of studies students has to face this competitive world with this knowledge to face many problems and to find the right solutions which is to be solved in the minimum duration of time. The in-plant training is get totally different from the class environments.

| S. No | Company Name | Duration |
| --- | --- | --- |
| 1 | RANJINI & CO | 30 Days |
| 2 | SGB &CO | 30 Days |
| 3 | SGB &CO | 30 Days |
| 4 | KCA & CO | 30 Days |
| 5 | SRI LAXMI GANAPATHY PACKS | 30 Days |
| 6 | YS AND CO | 30 Days |
| 7 | HARIHARAN P & CO | 30 Days |
| 8 | ANLWIN ERIC &CO | 30 Days |
Student of department of commerce with professional accounting went to 2 days industrial visit from date 10-01-2020 &11-01-2020 to, COCHIN with 75 student and 2 faculty to ANNA ALUMINIUM PRIVATE LIMITED ERANAKULAM ,and gained knowledge about the product manufacturing and technical process
Student of department of commerce with professional accounting went to 3 days industrial visit from date 9-10-2019 &11-10-2019 to kerala "KERAFIBERTEX INTERNATIONAL PRIVATE LIMITED KOCHIN"and"CENTRAL MARINE FISHERIES RESEARCH INSTITUTE" and gained knowledge about fisheries and other product
36 student and 1 faculty member of department of commerce with professional accounting went to 1 days industrial visit from date 27-01-2018 vist to ITC Limited paper board &speciality paper division ,Thekkampatti villege mettupalayam and gained more knowledge about the paper and variety of paper produced
32 student and 1 faculty member of department of commerce with professional accounting went to 1 days industrial visit from date 7-04-2018 to kerala feed limited & Anna paper industry and MSMEL (micro small and medium enterprises) Thrissur, Kerala
28 student and 2 faculty member of department of commerce with professional accounting went to 2 days industrial visit from date 25-02-2017&26-2-2017 to silk Weaving factory mysoye agained more knowledge abour the silk weaving and its method.
32student and 1 faculty member of department of commerce with professional accounting went to 1 days industrial visit from date 7-04-2018 to kerala feed limited & Anna paper industry and MSMEL (micro small and medium enterprises) Thrissur, Kerala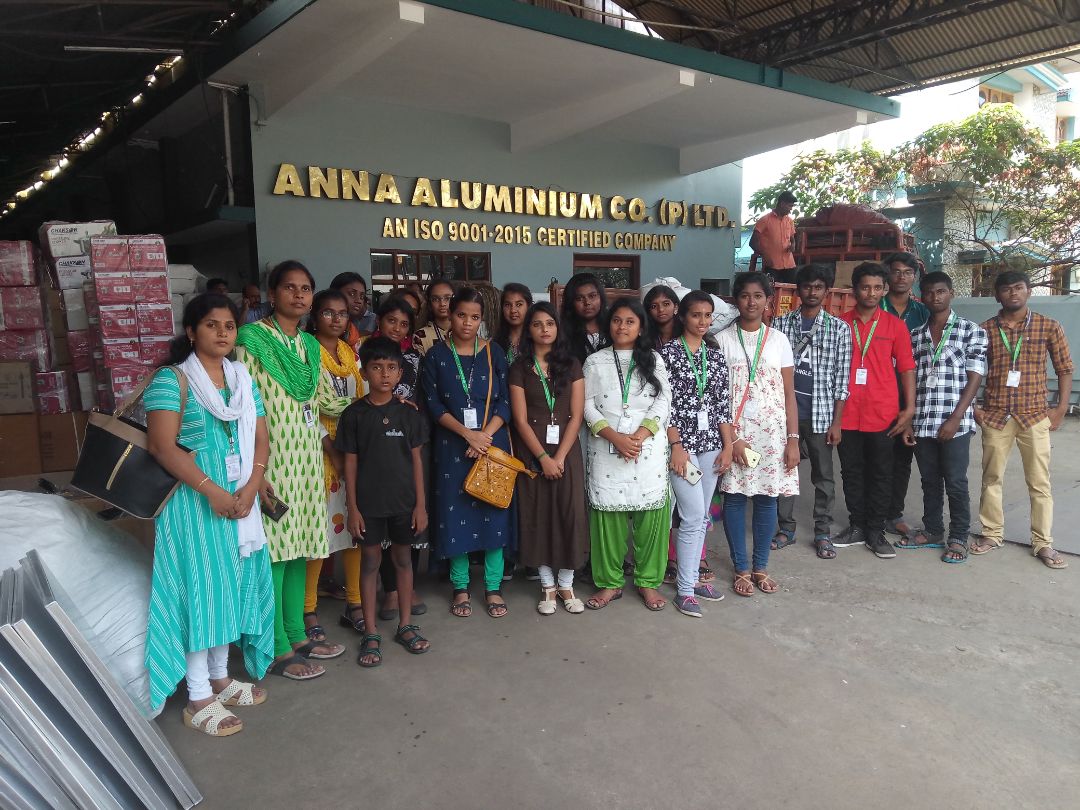 ANNA ALUMINIUM CO. (P) LTD
Karnataka Silk Industries Corporation Ltd, Bangalore