Our Five Pillars
That Builds Overall Growth.
Educational Space That Provides a Unique Life Style.
The Institution works based on a holistic 5 growth building centres, for building an Entrepreneurial mindset and learning environment to Learn, Collaborate and Socialize. These 5 centres act as pillars of SNS covering all streams of lives to strengthen our education system. Rather providing a traditional learning environment, we focus on building a culture focusing on delivering effective teaching, learning, innovation building, skill and entrepreneurship development, industry connect and social responsibility initiatives.

Applying Design Thinking in all these dimensions helps the students to have academic freedom to understand complex problems and principles by engaging in learning activities and helps nurture progressive minds.

With leading-edge faculty and remarkable alumni, we are committed to provide students with a challenging and relevant education for developing themselves to create an impact in the world by solving the most pressing social needs of our nation.
Center for Learning and Teaching

Design Thinking based Academic Learning.

Skill and Career Development

Building Life Skills (Social, Emotional and Cognitive) through various Clubs.

Centre For Creativity

Hands-on Experience to Solve Key Industrial Problems through Latest Technologies.

Industry Institute Partnership Cell

Connecting and Learning Business Sense of Top Industries.

Social Responsibility Initiatives

Giving back to the Society through Social Service.
supporting pm initiatives
CENTER FOR LEARNING AND TEACHING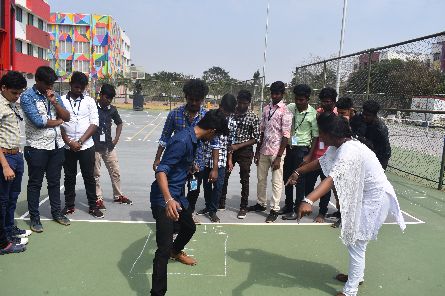 About
The initiative for establishment of Center for Learning and Teaching (CLT) is under the purview since 2013. The primary objective and aim of establishing CLT is to provide faculty with guidance and support to be effective as teachers and mentors across all SNS Institutions namely SNS College of Engineering, SNS college of Technology, Dr. SNS Rajalakshmi College of Arts and Science, Dr. SNS College of Education and SNS Academy.
The CLT functions to regulate the learning and teaching processes at the group of institutions.
Subsequently, CLT has started the process of supporting faculty at the technical campuses by conducting Faculty Development Programs(FDPs). The first phases FDPs were used as a platform to communicate the expectation and requirements of teaching and Learning process to the participants. These sessions were executed by the members of CLT identified from teaching community at SNSCE and SNSCT
The SNS Center for Learning and Teaching (CLT) is dedicated to inspire and support best practices in learning and teaching that promotes engaged, effective, student centered and life-long learning for providing quality education.
To lead and inspire innovative teaching that promotes meaningful learning and student success.
To build a Powerful Learning and Teaching Environment/Experience.
To advance and translate the scholarship of teaching and learning both inside and outside the classroom.
To cultivate life-long learning for current and future faculty at all career stages.
The Center will establish a strong system for teaching methods & procedures, train teachers & practice it vigorously.
The Center aims to collaborate with foreign universities for innovative learning and teaching methodology.
The Center for Learning and Teaching (CLT) intend to recognize outstanding teachers by providing certificates from the year of 2018.
The Center will facilitate an International meet to promote innovative learning and teaching methodology in association with IEEE Education Society in the year of 2019.
  Values practiced by CLT

Continuous learning, service, innovation, integrity, and collaboration
Respect everyone who plays a significant role in achieving student success
Commitment to constant reflection, exploration, and the creation of collaborative, interactive, and dynamic spaces where faculty learn from each other and grow as teachers
1
Encourage collaboration and goodwill among faculty and staff to foster ongoing contribution to the college community
2
Provide pedagogical and technical consultancy services to faculty community in support of teaching and learning excellence
3
Support effective and efficient methods of assessment, aimed at improving the practice of learning in the moment, in a course, in programs, and across the curriculum.
4
Provide a structured program for one-on-one consultations and classroom teaching observations as a way of delivering formative feedback for faculty and providing mentoring relationships with early-career faculty.
5
Promote problem/project-based learning and teaching practices and support the scholarship of teaching and learning.
6
Transform student learning experiences by providing professional development opportunities for faculty and graduate teaching assistants.
SKILL AND CAREER DEVELOPMENT
Skill and Career Development
About
Our Center for Skill and Career Development trains students continually as training is a learning process in which the students acquire knowledge, enhance their professional skills and improve attitudes and behaviors to excel well in the job.
OBJECTIVES
It endeavors to match the aspirations of the students with the needs of the Industry.It also assists the students by providing counseling and guidance to equip them for recruitment tests.It grooms the students and makes them aware of the current needs and global developments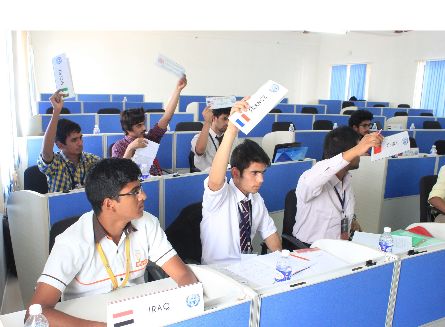 latest tools and technologies


Aptitude
Problem solving

Critical thinking

Cognitive skill

Data analytical skill


Technical
Domain based Technical Training

Coding skill

Computer literacy


Communication
Reporting information

Speaking effectively

Providing feedback

Negotiation


Soft skill
Team work and leadership skills

Resume building and interview skills

Time management and stress management

Decision making.
Company Specific Training
In addition to the regular training, at the time of campus recruitment, the department focuses on company specific training like training for Tech Mahindra, Amazon, IBM, CTS, Infosys and other MNCs.
Bank Coaching
The students who are Banking aspirants from I Year to IV Year are trained on the main topics and the sub topics, exam pattern, types of questions, weight-age of marks and short cuts required for Bank exams.
Spoken English
Students who aspire to soar high in their professional and personal lives are trained to develop and enhance their communication skills.

Computer language training
Learning to code provides the students with a wide spectrum of knowledge to develop their imagination in designing their idea into practice.
Summer and winter crash courses
These courses give students a first-hand experience of placement process like group discussion, HR interview, core interview, placement test papers etc., and gives space for introspecting their own plus and minus points and a notion to develop confidence to face the real placement drive boldly.


Interview panels

Five specially designed rooms for the purpose of conducting mock interviews are available. This helps to create an interview like ambience.


gd room

Four GD rooms are available to conduct regular group discussions. Regularly Group Discussions are conducted. It provides real environment to face interview panel members.


library of books

A separate section for Aptitude, enhancing communication, certificate orientated soft skills training, programming and other competitive exams books are available in the both SCD and central library.


training partners

The college has partnered with 5 Training partners namely Six Phrase, Amphisoft, Expanion, Freshersworld and Faceprep to train and make our students industry ready.

Various clubs are there to develop the cognitive, emotional and social skills of young minds.

cfc activities
Hands-on Experience to Solve Key Industrial Problems through Latest Technologies
The idea of CFC is to nurture the interactions by exchange of expertise between the Institute and the Industry, training of the faculty in the Industry to provide the real time Industry exposure, facilitating Industry visits, in plant training, internships and industrial projects for the students. CFC is to develop partnerships globally in order to engage students and faculty members with national/international universities for academic and research experiences. Creativity in the minds of the faculty and the students is Lectured and demonstrated by our own faculty and from experts.

INDUSTRY INSTITUTE PARTNERSHIP CELL
iipc activities
Connecting and Learning Business Sense of Top Industries
Industry Institute Partnership Cell (IIPC) identifies the industrial expectation and promotes institutional preparation for meeting industrial needs by facilitating sponsored R&D projects, seminars, workshops and various other industrial training programmes. Industry Institute partnerships reflects in equipping faculty to latest practices and makes the students industry-ready by providing exposure to current industry practices, and hone their skills to adapt changing technologies. The primary focus of IIPC is to interact with elite industries in and around Coimbatore, and extend the efforts in establishing partnership with industries across the country in near future.
Industrial Visit/ 
Field Visit
Internship/ 
In-Plant Training
Industry FOCUSED 
Case study
SOCIAL RESPONSIBILITY INITIATIVEs
SNS SRI

Since 1997, Sri SNS Charitable Trust serves the society in various fields of education through several educational institutions. SNS Charitable Trust has been conducting various CSR activities for the upliftment of the society, under the umbrella – SNS Social Responsibility Initiatives (S.R.I). SNS SRI Activities are built around the following:
Recognitions for Educators by instituting various awards like Best Teacher Award.
Improving the quality of Education for School leaving children through the conduct of Performance Evaluation Test (SNS PET), Career Guidance coaching to join NDA.
Elevating the quality of life of the community through various outreach activities conducted by NSS – NCC initiatives like blood donation camps and cleanliness drives.
Enhancing the quality of physical health of young generation by conducting various sports activities, games and competitions.
Augmenting the Alumni cooperation though various college activities and events.
SRI ACTIVITIES
Giving back to the Society through Social Service