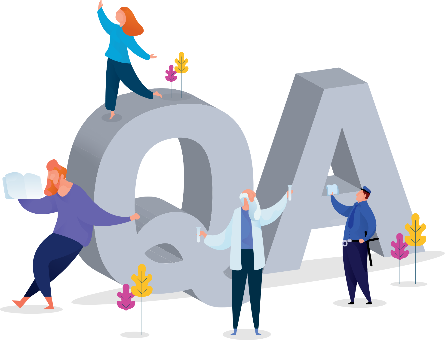 DEPARTMENT OF COMMERCE IT
industry i
nstitute
partnership Cell
IIPC identifies the industrial expectation and promotes institutional preparation for meeting industrial needs by facilitating sponsored R&D projects, seminars, workshops and various other industrial training programmes. Industry Institute partnerships reflects in equipping faculty to latest practices and makes the students industry-ready by providing exposure to current industry practices, and hone their skills to adapt changing technologies. The primary focus of IIPC is to interact with elite industries in and around Coimbatore, and extend the efforts in establishing partnership with industries across the country in near future.
industry institute partnerships

mou
Signed an MOU With MAYA MEDIA, NO 5, LOYAL COMPLEXES, FIRST FLOOR, RANGAN STREET, KATTOOR, COIMBATORE on 01.07.2017
Signed an MOU With FABLAZ SNR COLLEGE ROAD, PEELAMEDU, COIMBATORE on 15.08.2017
Signed an MOU With IDEAL SCHOOL, UDUPADAL ROAD,BOMBAY NAGAR, NARASIMHANAICKENPALAYAM, COIMBATORE-641031 on 15.09.2017
Signed an MOU With RV TECH, 27, GANAPATHYGOUNDER STREET, NALLAMPALAYAM, GANAPATHY POST, COIMBATORE -641006 on 01.12.2017
Signed an MOU With SRI BHAGAVATHI ENGINEERING, SF NO:488/1,NALLAMPAYAM,GANAPATHY POST , COIMBATORE -641006 on 01.12.2017
Signed an MOU With NETTEL SOLUTIONS INDIA PVT LTD, N0 205,NEHRU STREET, THE SPRING BUILDING, A BLOCK, RAMNAGAR, COIMBATORE -641012 on 27.06.2018
Signed an MOU With GLOBAL INSTITUTE AND IV TOURS, 9/5, SECOND FLOOR, ABI COMPLEX METTUPALAYAM MAIN ROAD,NARASIMANAICKENPALAYAM,COIMBATORE-641031 on 01.07.2019
Signed an MOU With MUTHUVEL ASSOCOATES, 5/30,THENDRAL NAGAR EXTN, VERRAKERALAM POST, COIMBATORE – 641007 on 03.07.2019
Signed an MOU With PURPLEPRO IT SOLUTONS INDIA, No .459- C FIRST FLOOR, KALKI NAGAR, PEELAMEDU,COIMBATORE on 28.08.2019
Signed an MOU With Shalom Web SOLUTONS COIMBATORE
Signed an MOU With Prime Solutions, COIMBATORE
Signed an MOU With Annamalai Capitals
SCOPE OF INTERNSHIP AND IN-PLANT TRAINING (IPT)
Help students grow personally in the context of their career and personal goals. 

Help students develop strong ties with a professional they can trust, ask for advice, and foster their own networking channels. 

Get an inside view of an industry and organization/company 

Gain valuable skills and knowledge 

Make professional connections and enhance your network 

Get experience in a field to allow you to make a career transition
In-Plant Training (IPT) will provide an industrial exposure to the students as well as to develop their career in the high tech industrial requirements. Reputed companies are providing in-plant training to Students. Here students are initially get counseled in order to emerge out their interest in various streams and what are all the basic concepts they know on that domain. After the successful completion of studies students has to face this competitive world with this knowledge to face many problems and to find the right solutions which is to be solved in the minimum duration of time. The in-plant training is get totally different from the class environments.

Organized an Industrial Visit to INFOSYS , BANGALORE on 10TH AUGUST 2018 - 12TH AUGUST 2018
organized Industrial cum study visit on 27.02.2020 to Central Marine Fisheries Research Institute, Kerala. Around 42 students accompanied by HOD and a Staff visited these places.10.am to 11.am detailed information related to operations of CMFRI was shared to students. On 28.02.2020 Forenoon session students visited Water Treatment Plant,Wonderla,Kerala and could able to see the sophisticated manufacturing process.