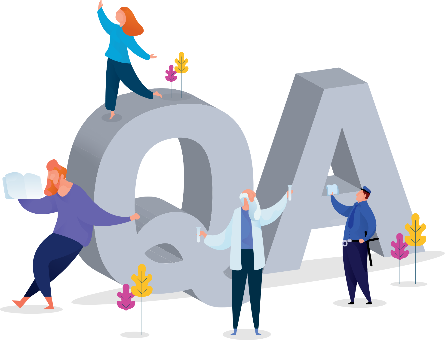 DEPARTMENT OF COSTUME DESIGN AND FASHION
industry i
nstitute
partnership Cell
IIPC identifies the industrial expectation and promotes institutional preparation for meeting industrial needs by facilitating sponsored R&D projects, seminars, workshops and various other industrial training programmes. Industry Institute partnerships reflects in equipping faculty to latest practices and makes the students industry-ready by providing exposure to current industry practices, and hone their skills to adapt changing technologies. The primary focus of IIPC is to interact with elite industries in and around Coimbatore, and extend the efforts in establishing partnership with industries across the country in near future.
industry institute partnerships

mou
Malabar Retailers – Apple tree Boutique - Kozhikode
Malabar retailers – Lovely queen Boutique
Sri Ragavendra Graphics
Sri Ganapathy graphics
Angu scoring works
Sri Padmam Graphics
Victory Designers
Annamalai Textiles
Sri Venkatachalapahty garments
Hari Tex
Seven Hill Fabrixs
GST Sourcing and Exports
SCOPE OF INTERNSHIP AND IN-PLANT TRAINING (IPT)
Help students grow personally in the context of their career and personal goals. 

Help students develop strong ties with a professional they can trust, ask for advice, and foster their own networking channels. 

Get an inside view of an industry and organization/company 

Gain valuable skills and knowledge 

Make professional connections and enhance your network 

Get experience in a field to allow you to make a career transition
In-Plant Training (IPT) will provide an industrial exposure to the students as well as to develop their career in the high tech industrial requirements. Reputed companies are providing in-plant training to Students. Here students are initially get counseled in order to emerge out their interest in various streams and what are all the basic concepts they know on that domain. After the successful completion of studies students has to face this competitive world with this knowledge to face many problems and to find the right solutions which is to be solved in the minimum duration of time. The in-plant training is get totally different from the class environments.

Akshara from final year, Department of costume design and fashion attended 40 days internship on "Study of embroidery at M/s. Ayva apparel P.Ltd, Coimbatore from 1/11/16 to 10/12/16
Anitha of final year, Department of costume design and fashion attended 40 days internship on " Study of merchandising" at at M/s. Ayva apparel P.Ltd, Coimbatore from 1/11/16 to 10/12/16
Arokiya mary of final year, Department of costume design and fashion attended 40 days internship on " Study of pattern making" at at M/s. Ayva apparel P.Ltd, Coimbatore from 1/11/16 to 10/12/16
Barath of final year, Department of costume design and fashion attended 40 days internship on "Study of board preparation " at at M/s. Grey field P.Ltd, Tirupur from 1/11/16 to 10/12/16
Besty Sherin of final year, Department of costume design and fashion attended 40 days internship on " Study of fabric painting" at M/s. First garment manufacturingl P.Ltd, Madurai from 1/11/16 to 10/12/16
Bhairavi of final year, Department of costume design and fashion attended 40 days internship on " Study of Terracotta" at M/s. White field apparel P.Ltd, Tirupur from 1/11/16 to 10/12/16
Kalpana devi of final year, Department of costume design and fashion attended 40 days internship on " Study of embroidery" at at M/s. Soapra overseas P.Ltd, Coimbatore from 1/11/16 to 10/12/16
Kowsalya of final year, Department of costume design and fashion attended 40 days internship on "Study of pattern making " at at M/s. VM Apparels P.Ltd, Coimbatore from 1/11/16 to 10/12/16
Krishnaveni of final year, Department of costume design and fashion attended 40 days internship on " Study ofboard preparation" at at M/s. Srivari apparels P.Ltd, Coimbatore from 1/11/16 to 10/12/16
Mahajayantharani of final year, Department of costume design and fashion attended 40 days internship on " Study of fabric painting" at at M/s. Sriwari apparels P.Ltd, Coimbatore from 1/11/16 to 10/12/16
Mahesh Prabhu of final year, Department of costume design and fashion attended 40 days internship on " Study of Tarracotta" at at M/s. Vivid fashions P.Ltd, Coimbatore from 1/11/16 to 10/12/16
Mounitha priya of final year, Department of costume design and fashion attended 40 days internship on " Study of embroidery" at M/s. Amazing export corporations P.Ltd, Coimbatore from 1/11/16 to 10/12/16
Mukthi kumari final year, Department of costume design and fashion attended 40 days internship on " Study of merchandising" at at M/s. Ayva apparel P.Ltd, Coimbatore from 1/11/16 to 10/12/16
Maduhbala of final year, Department of costume design and fashion attended 40 days internship on " Study of pattern making" at at M/s. Swaraj fashions P.Ltd, Tirupur from 1/11/16 to 10/12/16
Nivetha of final year, Department of costume design and fashion attended 40 days internship on " Study of board preparation" at at M/s. Samskara industry P.Ltd, Coimbatore from 1/11/16 to 10/12/16
Nivethini of final year, Department of costume design and fashion attended 40 days internship on " Study of fabric painting" at M/s. Amazing export corporations P.Ltd, Palladam from 1/11/16 to 10/12/16
Vivitha siruthi final year, Department of costume design and fashion attended 40 days internship on " Study of fabric painting" at M/s.Sopra overseas P.Ltd, Coimbatore from 1/11/16 to 10/12/16
Tharani final year, Department of costume design and fashion attended 40 days internship on " Study of board preparation" at M/s. Srivari apparels P.Ltd, Coimbatore from 1/11/16 to 10/12/16
Suryakumar final year, Department of costume design and fashion attended 40 days internship on " Study of pattern making" at M/s. Amazon export corporation P.Ltd, Palladam from 1/11/16 to 10/12/16
Sumathi final year, Department of costume design and fashion attended 40 days internship on " Study of merchandising" at M/s. Ayva apparels P.Ltd, Coimbatore from 1/11/16 to 10/12/16
Subhashree final year, Department of costume design and fashion attended 40 days internship on " Study of embroidery" at M/s. White field apparel P.Ltd, Tirupur from 1/11/16 to 10/12/16
Sowmya final year, Department of costume design and fashion attended 40 days internship on " Study of Terracotta" at M/s. VM apparels P.Ltd, Coimbatore from 1/11/16 to 10/12/16
Soniya final year, Department of costume design and fashion attended 40 days internship on " Study of fabric painting" at M/s. VM apparels P.Ltd, Coimbatore from 1/11/16 to 10/12/16
Sangeetha final year, Department of costume design and fashion attended 40 days internship on " Study of board preparation" at M/s. Amazing export corporations P.Ltd, Palladam from 1/11/16 to 10/12/16
31.07.2019: Industrial visit to ROYAL CLASSIC MILLS (P) LTD, Tirupur.
16.07.2019: Industrial visit to Soft Tex Processing Mills, Perundurai.
04.01.2019: Industrial visit to Gokulam Industries, Tirupur.
05.01.2018: Industrial visit to Shaki Exports Bangulore.
15.12.2017: Industrial visit to Deenu Embroidery, Tirupur.
15.12.2017: Industrial visit to PV international, Tirupur.
08.09.2017: Industrial visit to Vani Creaction Tirupur.
14.07.2017: Industrial visit to Silk Exhibition, Suguna Kalyana Mandapam, Coimbatore.
11.08.2016: Industrial visit to Shri Ramalinga sowdambika cooperative society, Sirumugai
10.08.2016: Industrial visit to Victus Dying, Tirupur.
20.08.2015: Industrial visit to Morning Star Apparels, Tirupur.
13.08.2015: Industrial visit to Shri Sowdeshwari Cotton and silk handloom weavers society, Sirumugai
24.07.2015: Industrial visit to Deepthy Compacting, Tirupur
21.01.2015: Industrial visit to Shri Ranga Tex, Coimbatore