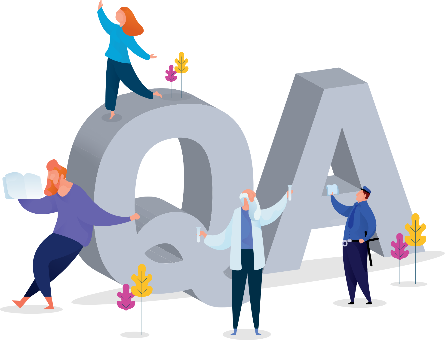 department of information technology
industry i
nstitute
partnership Cell
IIPC identifies the industrial expectation and promotes institutional preparation for meeting industrial needs by facilitating sponsored R&D projects, seminars, workshops and various other industrial training programmes. Industry Institute partnerships reflects in equipping faculty to latest practices and makes the students industry-ready by providing exposure to current industry practices, and hone their skills to adapt changing technologies. The primary focus of IIPC is to interact with elite industries in and around Coimbatore, and extend the efforts in establishing partnership with industries across the country in near future.
industry institute partnerships

mou
Micro Info Tech
Live Stream Technologies
Accent Techno Soft Solutions
Be positive Institute for Skilling Pvt. Ltd.,
SPL Inc.,
Suriya Compu Solutions
RS NET Solutions
Prime Solutions
Infinite Solutions
Open Source Academy
NET TEL Solutions India Pvt. Ltd
F2F Solutions
AJ Developers Hub
AES Technologies India Pvt. Ltd.,
Sakthi Infotech
Sri Krishna I-Tech and Management Solutions Pvt. Ltd.,
Drole Technologies
Mac Systems
Pantech Solutions
Accent Techno Soft Solutions
Sir Pranav steels
St. Peter's Logistics Pvt., Ltd.
Tata Sky DTH Limited
Ayyanar Constructions
S. No
Company Name
Packages in LPA
Number of Students Placed
Company Type
Core/General/IT/Management
1
Pin Click
2.6 lakhs
12
Core
2
Pin Click
5.4 lakhs
6
Core
3
Flip Kart
1.92 lakhs
3
IT
4
HCL - Chennai
2.6 lakhs
1
IT
5
D Mart
3 lakhs
1
Core
6
Talentio
4.5 lakhs
1
General
7
Syena Logistics
1.8 lakhs
2
Core
8
OM freignt Forwarders (P) Ltd
2.6 lakhs
2
Core
9
Varuna Logistics
3.5 lakhs
1
Core
10
Fast cargo
2.2 lakhs
1
Core
11
Wel Grow Logistics
2.5 lakhs
2
Core
12
Arem Logistics
1.8 lakhs
4
Core
13
Bolore Logistics
1.8 lakhs
2
Core
14
Popular system
1.92 lakhs
3
IT
15
Perfect Circle
1.56 lakhs
1
IT
SCOPE OF INTERNSHIP AND IN-PLANT TRAINING (IPT)
Help students grow personally in the context of their career and personal goals. 

Help students develop strong ties with a professional they can trust, ask for advice, and foster their own networking channels. 

Get an inside view of an industry and organization/company 

Gain valuable skills and knowledge 

Make professional connections and enhance your network 

Get experience in a field to allow you to make a career transition
In-Plant Training (IPT) will provide an industrial exposure to the students as well as to develop their career in the high tech industrial requirements. Reputed companies are providing in-plant training to Students. Here students are initially get counseled in order to emerge out their interest in various streams and what are all the basic concepts they know on that domain. After the successful completion of studies students has to face this competitive world with this knowledge to face many problems and to find the right solutions which is to be solved in the minimum duration of time. The in-plant training is get totally different from the class environments.

AhamedRizwan.J,III B.Sc(IT)- A attended 1 month internship on Python Programmingby AJ Developers Hub from Nov-Dec 2018
Akila. K,III B.Sc(IT)- A attended 1 month internship on Python Programmingby AJ Developers Hub from Nov-Dec 2018
Ammanmadhu.K,III B.Sc(IT)- A attended 1 month internship on Python Programmingby AJ Developers Hub from Nov-Dec 2018
Arun Kumar.N,III B.Sc(IT)- A attended 1 month internship on Python Programmingby AJ Developers Hub from Nov-Dec 2018
Baskar.T,III B.Sc(IT)- A attended 1 month internship on Python Programmingby AJ Developers Hub from Nov-Dec 2018
Bhuvanesh Kumar.S,III B.Sc(IT)- A attended 1 month internship on Python Programmingby AJ Developers Hub from Nov-Dec 2018
Ganga.R,III B.Sc(IT)- A attended 1 month internship on Python Programmingby AJ Developers Hub from Nov-Dec 2018
Gayathri.A,III B.Sc(IT)- A attended 1 month internship on Python Programmingby AJ Developers Hub from Nov-Dec 2018
Jagadesh.B,III B.Sc(IT)- A attended 1 month internship on Python Programmingby AJ Developers Hub from Nov-Dec 2018
Karthick. A,III B.Sc(IT)- A attended 1 month internship on Python Programmingby AJ Developers Hub from Nov-Dec 2018
Kasthuri.M,III B.Sc(IT)- A attended 1 month internship on Python Programmingby AJ Developers Hub from Nov-Dec 2018
Keerthanna.S.M,III B.Sc(IT)- A attended 1 month internship on Python Programmingby AJ Developers Hub from Nov-Dec 2018
Kirankumar.K,III B.Sc(IT)- A attended 1 month internship on Python Programmingby AJ Developers Hub from Nov-Dec 2018
Leela Soundarya.N,III B.Sc(IT)- A attended 1 month internship on Python Programmingby AJ Developers Hub from Nov-Dec 2018
Linees.L,III B.Sc(IT)- A attended 1 month internship on Python Programmingby AJ Developers Hub from Nov-Dec 2018
Mahesh Kumar.S,III B.Sc(IT)- A attended 1 month internship on Python Programmingby AJ Developers Hub from Nov-Dec 2018
Manimegalai.V,III B.Sc(IT)- A attended 1 month internship on Python Programmingby AJ Developers Hub from Nov-Dec 2018
Meganath.N,III B.Sc(IT)- A attended 1 month internship on Python Programmingby AJ Developers Hub from Nov-Dec 2018
Mirudhula.R.S,III B.Sc(IT)- A attended 1 month internship on Python Programmingby AJ Developers Hub from Nov-Dec 2018
Mohana Priya.K,III B.Sc(IT)- A attended 1 month internship on Python Programmingby AJ Developers Hub from Nov-Dec 2018
Mohanraj.C,III B.Sc(IT)- A attended 1 month internship on Android Programmingby Accent Techno Soft from Nov-Dec 2018
Nalla Thambi.P,III B.Sc(IT)- A attended 1 month internship on Android Programmingby Accent Techno Soft from Nov-Dec 2018
Navin.P.K,III B.Sc(IT)- A attended 1 month internship on Android Programmingby Accent Techno Soft from Nov-Dec 2018
Niketha.B,III B.Sc(IT)- A attended 1 month internship on Android Programmingby Accent Techno Soft from Nov-Dec 2018
Nirosh Kumar.C,III B.Sc(IT)- A attended 1 month internship on Android Programmingby Accent Techno Soft from Nov-Dec 2018
Nisha.C,III B.Sc(IT)- A attended 1 month internship on Android Programmingby Accent Techno Soft from Nov-Dec 2018
Pandiselven.M,III B.Sc(IT)- A attended 1 month internship on Android Programmingby Accent Techno Soft from Nov-Dec 2018
Pavithra.E,III B.Sc(IT)- A attended 1 month internship on Android Programmingby Accent Techno Soft from Nov-Dec 2018
Pradeesh.P,III B.Sc(IT)- A attended 1 month internship on Android Programmingby Accent Techno Soft from Nov-Dec 2018
Prithika.R,III B.Sc(IT)- A attended 1 month internship on Android Programmingby Accent Techno Soft from Nov-Dec 2018
Prithivi.M,III B.Sc(IT)- A attended 1 month internship on Android Programmingby Accent Techno Soft from Nov-Dec 2018
Rakshitha.B,III B.Sc(IT)- A attended 1 month internship on Android Programmingby Accent Techno Soft from Nov-Dec 2018
Ranjith Kumar.S,III B.Sc(IT)- A attended 1 month internship on Android Programmingby Accent Techno Soft from Nov-Dec 2018
Sandhika.B,III B.Sc(IT)- A attended 1 month internship on Android Programmingby Accent Techno Soft from Nov-Dec 2018
Saraswathi.M,III B.Sc(IT)- A attended 1 month internship on Android Programmingby Accent Techno Soft from Nov-Dec 2018
Sathya.I,III B.Sc(IT)- A attended 1 month internship on Android Programmingby Accent Techno Soft from Nov-Dec 2018
Shathika.V,III B.Sc(IT)- A attended 1 month internship on Android Programmingby Accent Techno Soft from Nov-Dec 2018
Sowndararajan.A,III B.Sc(IT)- A attended 1 month internship on Android Programmingby Accent Techno Soft from Nov-Dec 2018
Srijith.S,III B.Sc(IT)- A attended 1 month internship on Android Programmingby Accent Techno Soft from Nov-Dec 2018
Subhasini.S,III B.Sc(IT)- A attended 1 month internship on Android Programmingby Accent Techno Soft from Nov-Dec 2018
Sudha Bindhu.M,III B.Sc(IT)- A attended 1 month internship on Android Programmingby Accent Techno Soft from Nov-Dec 2018
Sudharshini.S.B,III B.Sc(IT)- A attended 1 month internship on Android Programmingby Accent Techno Soft from Nov-Dec 2018
Suganthi.C,III B.Sc(IT)- A attended 1 month internship on Android Programmingby Accent Techno Soft from Nov-Dec 2018
Sugesh Kumar.R,III B.Sc(IT)- A attended 1 month internship on Android Programmingby Accent Techno Soft from Nov-Dec 2018
Sugumar.G,III B.Sc(IT)- A attended 1 month internship on Android Programmingby Accent Techno Soft from Nov-Dec 2018
Sulthana.S,III B.Sc(IT)- A attended 1 month internship on Android Programmingby Accent Techno Soft from Nov-Dec 2018
Surya Narayan.S,III B.Sc(IT)- A attended 1 month internship on Android Programmingby Accent Techno Soft from Nov-Dec 2018
Vaishaliya.N,III B.Sc(IT)- A attended 1 month internship on Android Programmingby Accent Techno Soft from Nov-Dec 2018
Vijayaragavan.M,III B.Sc(IT)- A attended 1 month internship on Android Programmingby Accent Techno Soft from Nov-Dec 2018
Vimala.K,III B.Sc(IT)- A attended 1 month internship on Android Programmingby Accent Techno Soft from Nov-Dec 2018
Ajith.T,III B.Sc(IT)- B attended 1 month internship on Android Programmingby Accent Techno Soft from Nov-Dec 2018
Akilan .N,III B.Sc(IT)- B attended 1 month internship on Android Programmingby Accent Techno Soft from Nov-Dec 2018
Arumugam.A,III B.Sc(IT)- B attended 1 month internship on Android Programmingby Accent Techno Soft from Nov-Dec 2018
Arun pradeep.A,III B.Sc(IT)- B attended 1 month internship on Android Programmingby Accent Techno Soft from Nov-Dec 2018
Ashwin.R,III B.Sc(IT)- B attended 1 month internship on Android Programmingby Accent Techno Soft from Nov-Dec 2018
Balaji.K,III B.Sc(IT)- B attended 1 month internship on Android Programmingby Accent Techno Soft from Nov-Dec 2018
Balakrishnan.V,III B.Sc(IT)- B attended 1 month internship on Android Programmingby Accent Techno Soft from Nov-Dec 2018
Bavithran.S,III B.Sc(IT)- B attended 1 month internship on Android Programmingby Accent Techno Soft from Nov-Dec 2018
Bhuvaneswaran.G,III B.Sc(IT)- B attended 1 month internship on Android Programmingby Accent Techno Soft from Nov-Dec 2018
Daiyana.S,III B.Sc(IT)- B attended 1 month internship on Android Programmingby Accent Techno Soft from Nov-Dec 2018
Divya.N,III B.Sc(IT)- B attended 1 month internship on Mobile App Developmentby Sri Krishna I-Tech Solutions from Nov-Dec 2018
Eswaran.L,III B.Sc(IT)- B attended 1 month internship on Mobile App Developmentby Sri Krishna I-Tech Solutions from Nov-Dec 2018
Ganesh.L,III B.Sc(IT)- B attended 1 month internship on Mobile App Developmentby Sri Krishna I-Tech Solutions from Nov-Dec 2018
Gayathri.P,III B.Sc(IT)- B attended 1 month internship on Mobile App Developmentby Sri Krishna I-Tech Solutions from Nov-Dec 2018
Gokul.R,III B.Sc(IT)- B attended 1 month internship on Mobile App Developmentby Sri Krishna I-Tech Solutions from Nov-Dec 2018
Gowri priya.K,III B.Sc(IT)- B attended 1 month internship on Mobile App Developmentby Sri Krishna I-Tech Solutions from Nov-Dec 2018
Iyappan.N,III B.Sc(IT)- B attended 1 month internship on Mobile App Developmentby Sri Krishna I-Tech Solutions from Nov-Dec 2018
Jaya Mary.B,III B.Sc(IT)- B attended 1 month internship on Mobile App Developmentby Sri Krishna I-Tech Solutions from Nov-Dec 2018
Jenifer.P,III B.Sc(IT)- B attended 1 month internship on Mobile App Developmentby Sri Krishna I-Tech Solutions from Nov-Dec 2018
KaheelaNasrin.I,III B.Sc(IT)- B attended 1 month internship on Mobile App Developmentby Sri Krishna I-Tech Solutions from Nov-Dec 2018
Kalaiselvi.N,III B.Sc(IT)- B attended 1 month internship on Mobile App Developmentby Sri Krishna I-Tech Solutions from Nov-Dec 2018
Karthikeyan.A,III B.Sc(IT)- B attended 1 month internship on Mobile App Developmentby Sri Krishna I-Tech Solutions from Nov-Dec 2018
Kavya Banu.B,III B.Sc(IT)- B attended 1 month internship on Mobile App Developmentby Sri Krishna I-Tech Solutions from Nov-Dec 2018
Kiruthika.A,III B.Sc(IT)- B attended 1 month internship on Mobile App Developmentby Sri Krishna I-Tech Solutions from Nov-Dec 2018
Kiruthika.S,III B.Sc(IT)- B attended 1 month internship on Mobile App Developmentby Sri Krishna I-Tech Solutions from Nov-Dec 2018
Manonmani.G,III B.Sc(IT)- B attended 1 month internship on Mobile App Developmentby Sri Krishna I-Tech Solutions from Nov-Dec 2018
Mohamed Althaf.S,III B.Sc(IT)- B attended 1 month internship on Mobile App Developmentby Sri Krishna I-Tech Solutions from Nov-Dec 2018
Muruganandhan.P,III B.Sc(IT)- B attended 1 month internship on Mobile App Developmentby Sri Krishna I-Tech Solutions from Nov-Dec 2018
Mythili.S,III B.Sc(IT)- B attended 1 month internship on Mobile App Developmentby Sri Krishna I-Tech Solutions from Nov-Dec 2018
Nandha Kumar.M,III B.Sc(IT)- B attended 1 month internship on Mobile App Developmentby Sri Krishna I-Tech Solutions from Nov-Dec 2018
Nandha kumar.V,III B.Sc(IT)- B attended 1 month internship on Mobile App Developmentby Sri Krishna I-Tech Solutions from Nov-Dec 2018
Natesh kumar.A,III B.Sc(IT)- B attended 1 month internship on Mobile App Developmentby Sri Krishna I-Tech Solutions from Nov-Dec 2018
Naveen.K,III B.Sc(IT)- B attended 1 month internship on Mobile App Developmentby Sri Krishna I-Tech Solutions from Nov-Dec 2018
Naveen kumar.M,III B.Sc(IT)- B attended 1 month internship on Mobile App Developmentby Sri Krishna I-Tech Solutions from Nov-Dec 2018
Nivetha.G.P,III B.Sc(IT)- B attended 1 month internship on Mobile App Developmentby Sri Krishna I-Tech Solutions from Nov-Dec 2018
Parthiban.R,III B.Sc(IT)- B attended 1 month internship on Mobile App Developmentby Sri Krishna I-Tech Solutions from Nov-Dec 2018
Prabha.K,III B.Sc(IT)- B attended 1 month internship on Mobile App Developmentby Sri Krishna I-Tech Solutions from Nov-Dec 2018
Prajesh.D,III B.Sc(IT)- B attended 1 month internship on Mobile App Developmentby Sri Krishna I-Tech Solutions from Nov-Dec 2018
Preethisha.P,III B.Sc(IT)- B attended 1 month internship on Mobile App Developmentby Sri Krishna I-Tech Solutions from Nov-Dec 2018
Priyanga.K,III B.Sc(IT)- B attended 1 month internship on Mobile App Developmentby Sri Krishna I-Tech Solutions from Nov-Dec 2018
Raghul.R,III B.Sc(IT)- B attended 1 month internship on Mobile App Developmentby Sri Krishna I-Tech Solutions from Nov-Dec 2018
Raj Kumar.D,III B.Sc(IT)- B attended 1 month internship on Mobile App Developmentby Sri Krishna I-Tech Solutions from Nov-Dec 2018
Roshni.C.H.K,III B.Sc(IT)- B attended 1 month internship on Mobile App Developmentby Sri Krishna I-Tech Solutions from Nov-Dec 2018
Sabari Nathan.A,III B.Sc(IT)- B attended 1 month internship on Mobile App Developmentby Sri Krishna I-Tech Solutions from Nov-Dec 2018
Sakina parveen.J,III B.Sc(IT)- B attended 1 month internship on Mobile App Developmentby Sri Krishna I-Tech Solutions from Nov-Dec 2018
Sapna Begum.A,III B.Sc(IT)- B attended 1 month internship on Python Programmingby AJ Developers Hub from Nov-Dec 2018
Saran Kumar.G,III B.Sc(IT)- B attended 1 month internship on Python Programmingby AJ Developers Hub from Nov-Dec 2018
Selvalakshmi.T,III B.Sc(IT)- B attended 1 month internship on Python Programmingby AJ Developers Hub from Nov-Dec 2018
Vignesh.P,III B.Sc(IT)- B attended 1 month internship on Python Programmingby AJ Developers Hub from Nov-Dec 2018
Vijay anand.V,III B.Sc(IT)- B attended 1 month internship on Python Programmingby AJ Developers Hub from Nov-Dec 2018
Vijaya kumar.J,III B.Sc(IT)- B attended 1 month internship on Python Programmingby AJ Developers Hub from Nov-Dec 2018
Yuvaraj.M,III B.Sc(IT)- B attended 1 month internship on Python Programmingby AJ Developers Hub from Nov-Dec 2018
Prabhu.P,III B.Sc(IT)- B attended 1 month internship on Python Programmingby AJ Developers Hub from Nov-Dec 2018
An industrial visit to Smartxpose & Spectrum InfoTech Cochin Was organized by the Department of Information Technology for II and III Year students on31.01.2020 and 01.02.2020(2 days). The motto of Industrial Visit will be certainly helpful for the students to gain industrial exposure. A total of 118 students of both II & III Year Students and 3 staff members were involved in the Industrial Visit.
Final Year students of department of information technology went for 1 day industrial visit to The Nilgris Biosphere Nature Park (Outbound Training),Anaikatti on 31.07.2019.
Final Year students of department of information technology went for 1 day industrial visit to SIERRA ODC private Ltd, Coimbatore on 08.12.2018
II Year students of department of information technology went for 1 day industrial visit to SIERRA ODC private Ltd, Coimbatore on12.08.2017
Final Year students of department of information technology went for 2 days industrial visit to Techno valley Software India Private Limited on 18.03.2017-19.03.2017
Final Year students of department of information technology went for 2 days industrial visit to ISRO, Thiruvananthapuram on 09.10.2015-10.10.2015