Counselling Code: 326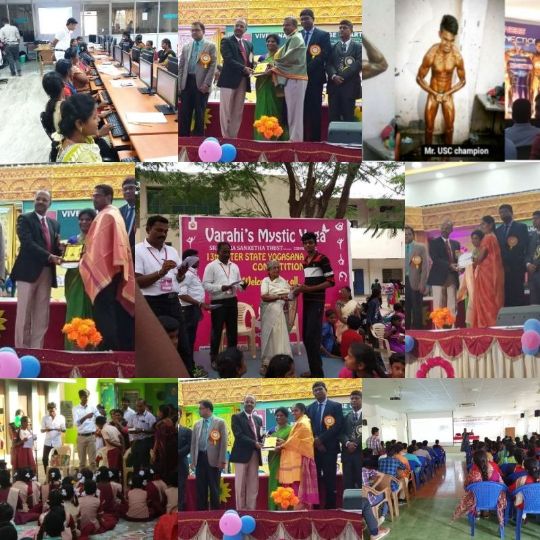 DEPARTMENT OF

COMmerce

The Department of Commerce was started in 1999 with a B.Com degree programme. An additional section was opened in 2006. It was elevated to PG Department in 2004 with the starting of MIB in 2004 and M.Com in 2012.








OBJECTIVE 
To conduct at least one Seminar / Symposium per year by inviting the experts from outside. 
To encourage the Staff / Students to participate & present paper in state and national level seminar.

Under Graduate Programme
B.Com
3 Years Course
Course Description
The course is designed to provide students with a wide range of managerial skills and understanding in streams like finance, accounting, taxation and management".
Post Graduate Programme
M.Com
2 Years Course
Course Description
Masters of Commerce or MCom is a post graduate level course ideal for candidates who wish to make a career in banking financial services and insurance (BFSI) as well as accounting and commerce sectors.
FACILITIES
DEPARTMENT INFRASTRUCTURE
The Department has well furnished Staff room with Separate Cabin ,Laptop, Desktop, Intercom 
1 Printers , 1 LCD, 1 OHP 
Department Library with 290 Books and 31 E-Books & 32 E-Thesis 
Spacious ventilated 8 Class rooms 
Class rooms with ICT Facility : 01 
Fully equipped Commerce Laboratory with One desktop, Printer and Scanner 
Wi-Fi Facility on the Entire Campus for the student and faculty members

supporting pm initiatives mapped with aicte

highlights
Department activities
03-03-2019: "Higher Studies & Job Opportunities" by Mr.P.Rajeshkumar, Coimbatore
28-01-2019: "Entrepreneurial- An Overview "by Ms. S. Pavithra, Proprietor, the Ventureholics, Coimbatore
10-10-2018: "Mutual Fund Awareness & Equity Investing" by Mr.N.Mahesh Kumar, Financial Service Analyst
11-09-2018: "Capital Market Awareness and Equity Investing" by Mr.K. Thangaraj, Financial Service Analyst
11-09-2018: "Essentials of Contract Act" by Lr.S.Senthikumar, Advocate cum Trademark Attorney, Coimbatore
27-12-2017: "Being a Company Secretary – A Practical View" by Mr. Ramasubramania Raja, Chairman, ICSI Chapter, Coimbatore
30-08-2017: "Indian Economy A bird's Eye View' by Dr. G. Gnanasekaran, Director of MBA,Dr.SNSR CAS
04-08-2017: "ICSI Awareness Among the Students" by Mr. Eswaramoorthi, Ex-Chairman, ICSI Chapter
24-07-2017: "Capital Market Awareness and Equity Investing" by Mr. Venugopal Rayirath, Lotus Knowealth
29-06-2017: "GST on Indian Taxation System" by Mr. A.D. Santhoshkumar CA, Auditor
04-03-2017: "E-Filing practices" by Mr. Babu, Mturk Solutions
03-08-2016: "Mutual Fund Awareness – Invest Correctly" by Mr. Mahesh Kumar, ICICI Prudential
08-03-2016: "Women Empowerment" by Mr. C. Ramaswamy, Managing Director, Leeda
03-02-2016: "E-Filing" by Mr. Prabhu kesavan, Accopedia
01-10-2015: "Investors' Education System" by Mr. Venugopal, Bombay Stock Exchange
12-02-2014: "VAT and E-Filing" by Mr.C.Muthukumar, Managing Director, SriKara Institute,Coimbatore
17-07-2012: "Tally ERP" by Mr.S.Sugmar,Business Development Manager,CSC Computer Centre, Coimbatore
27-12-2011: "Teen's Self Esteem" by Mr.M.Manikandan,Proprietor,Ammai appaa fibres, Pollachi
23-09-2011: "Vanigamum Vazhkaiyum" by Kalaimamani Thiru.SukiSivam,Chennai
26-08-2011: "Industrial Accountant" by Mr.V.G.Shanmugam, Area Development Manager, ICA, South Zone,Coimbatore
11-01-2011: "A paradigm shift to achieve success in our life" by Mr.S.Madhusudan, Motivator & Trainer, Focus,Coimbatore
15.10.2018 - 17th Annual Students Conference for ICSI by Mr.Eswaramoorthy, Ex-Chairman, ICSI Coimbatore Chapter
23.04.2018 & 24.04.2018 –Workshop on "Tally with GST" by Mr.G.Babu, E-Smart Education Technology, Coimbatore
30.03.2018 - National level Seminar on "Indian Economy – A Prospective Outlook" Dr.S.Rajendran, Associate Professor of Economics, Gandhigram Rural Institute, Dindigul and Dr.A.Sugirtharani, Assistant Professor of Economics, Periyar University Salem.
03-03-2018: National Seminar on "Indian Economy: A Prospective Outlook" by Dr. S. Rajendran, Profesaor of Economics, Gandhigram Rural Institute, Dindigul and Dr. A. Sugirtharani, Assistant Professor of Ecocnomics, Periyar University, Salem
09-01-2016: "Indian Financial system" by Mr. Anil Khicha, Partner, Accopedia School of Accounting, Mumbai & CA G. Baskaran, Subramaniyam & Associates, Coimbatore
27-02-2015: "Emerging Trends and Issues in Commerce" by Prof. Methil Krish, CEO, Krish Academy of Excellence, Palakkad, Kerala & Mr. Shrikrishnan CEO, Global Vision Infocon Services, Cochin, Kerala Dr. X.L.X. Wilson, Associate Professor, Sri Ramakrishna Mission Vidyalaya, Coimbatore
21-02-2014: One Day National Level Seminar On "Role of FDI In Retail Sector – Issues & Challenges -Chief Guest: Mr.K.Subramaniyam,President,Labour Court Advocate Association, South Zone, Tamilnadu.Mr. D. Gopalakrishnan,Managing Partner,Deccan clothing Company, Coimbatore.Dr.Rameshwari Ramachandra Associate Professor (Retd.),PSGR Krishnammal College For Women,Coimbatore
17-08-2012: One day National Level Seminar on Financial Innovation And Emerging Markets- Chief Guest: Dr.S.Nakkiran, Professor,Ambo University, EthiopiaDr.P.Chellasamy Asst.Prof in Commerce, Bharathiar University, Coimbatore. Dr.A.Tamilarasu,Professor,Ambo University, Ethiopia
12-07-2019: Petition writing at District Collector Office, Coimbatore.
11-01-2019: Skill Development Programme in Government Primary School, Kurumbaplayam, Coimbatore.
05-01-2019: Medical Camp in Douglas Memorial Children's Home, Thudiyalur, Coimbatore.
29-12-2018: Providing Food Materials and New Dresses to Children in Universal Peace Foundation, Karuvalur, Avinashi.
17-12-2018: Petition writing at District Collector Office, Coimbatore.
28-7-2017: Training programme on Banking Practice (Cashless Transaction and Career Guidance) at Government Higher Secondary School, SS Kulam, Coimbatore.
21-7-2017: Training programme on Banking Practice (Cashless Transaction and Career Guidance at Government Higher Secondary School, Ashokapuram, Coimbatore.
15-7-2017: Training programme on Banking practice (Cashless Transaction and Career Guidance at V.C.V. Government Higher Secondary School, Vellakinar & Swathanthra Higher Secondary School, Kovilpalayam, Coimbatore.
26-08-2016: Training programme on Tally and Banking Practice at Government Higher Secondary School, Ganapathy, Coimbatore.
31-08-2016: Training programme on Tally and Banking Practice at Government Higher Secondary School, Kalapatti, Coimbatore.
30-08-2016: Training programme on Tally and Banking Practice at Government Higher Secondary School, Vellamadai, Coimbatore.
31-08-2015: Petition writing at District Collector Office, Coimbatore.
23-07-2015 & 24-07-2015: Training programme on Tally and Banking Practice at Government Higher Secondary School, Kovilpalayam, Coimbatore
24-07-2015: Awareness programme on Organ Donation at Thudiyalur, Coimbatore.
28-01-2015: Awareness programme on Swachh Bharat Abiyan and Dengue at Mathvarayapuram, Coimbatore.
23-01-2015: Pongal celebration at Panchayat Union Elementary school, SS kulam, Coimbatore.
01.08.2014: Provided food, snacks and medicines to Sri Madhva Anbu Illam,Mettupalayam
01.08.2014: Provided food, snacks to Samadhanam Children's Home & Anbalayam Senior Citizen Home, avinashi
04.03.2014: Conducted Games and distribute prizes to Karamadai Panchayat Union Primary School, karmadai
18.02.2014: Donated Stationery, Medicine,Dress,Snacks to Universal Peace Foundation , Annur
29.12.2013: N.Dhanapriya of III B.com-B has created the awareness regarding Untouchability, in P.G.P College Namakkal , through her Bharathanatiyam in " Paatum Bharathamum Bharathiyum- Maaperum Sathanai Kalai Vizha"
23.08.2013: Conducted Interschool commerce meet
10.01.2013: Provided food snacks ,provisions , clothes to Bharatha Annai Illam , Pannimadai
09.01.2013:Provided Stationery, Medicine,Dress,Snacks to Universal Peace Foundation, Annur
09.01.2013: Provided Stationery, Medicine,Dress,Snacks to Bharatha Annai Illam, Pannimadai
08.01.2013: Provided Food and donated cash to Karunai Illam, karamadai
19.12.2012: Provided Lunch, Stationeries & clothes to Bharatha Annai Illam , Pannimadai
11.02.2011: Provided Lunch ,Stationeries to Guild of Service children home, Goundampalayam
04.02.2012: Provided Lunch to Marialaya, Athipalayam Pirivu
04.02.2012: Provided Lunch to Douglas Memorial Children's Home,Vattamala Palayam
04.02.2012: Provided Lunch, Stationeries & Gifts to Bharatha Annai Illam,Pannimadai
04.02.2011: Provided Lunch , Stationeries , Provisions to Neyam,Mettupalayam
09.01.2011: Provided Lunch to Douglas Memorial Children's Home,Vattamala Palayam
Mr. R.Shankar has received BEST YOUNG FACULTY award by DK International Research Foundation, Chennai on Dec. 2018
Mr. R.Shankar has Selected as a Editorial member in DK International Research Foundation on Dec. 2018
Mr. R.Shankar has cleared NET on January 2019 in Management Studies
Mr.R.Shankar has Selected as a Review member in Journal of Emerging Technology and Innovative Research (International Peer Reviewed Journal)
Dr.A.Sivakumar received BEST FACULTY award from Vivekanandha College of Arts & Science on February 2019
Dr.A.Sivakumar received BEST FACULTY award from GRABS Educational Trust on February.2019
Ms. K. Sumathi received BEST FACULTY award from Vivekanandha College of Arts & Science on February 2019
Ms. K. Sumathi received BEST FACULTY award from GRABS Educational Trust on February 2019
Ms.J.Jayashree received BEST YOUNG FACULTY award from Vivekanandha College of Arts & Science on February 2019
Ms.J.Jayashree received BEST YOUNG FACULTY award from GRABS Educational Trust on February 2019
Dr.J.Udhayakumar received BEST FACULTY award from Vivekanandha College of Arts & Science on February 2019
Dr.J.Udhayakumar received BEST FACULTY award from GRABS Educational Trust on February 2019
Mr. R. Shankar has awarded Ph.D in Commerce April 2019
Ms. J. Jayashree has awarded Ph.D in Commerce June – 2019
Ms. K. Sumathi has awarded Ph.D in Commerce July – 2019
NITHYAPRIYA.S of M.Com. has cleared National Eligibility Test (June 2018)
SURESH. G of M.Com. has cleared National Eligibility Test (June 2019)
OUTSTANDING STUDENTS OF THE DEPARTMENT
B.Com
| S.No | BATCH | NAME OF THE STUDENT |
| --- | --- | --- |
| 1 | 2009 - 2012 | D.KEERTHANA |
| 2 | 2010 - 2013 | M.REKHA |
| 3 | 2011 - 2014 | R.SARANYA |
| 4 | 2012 - 2015 | D.SWETHA |
| 6 | 2015 - 2018 | V.MALARBHATHI |
| 7 | 2016 - 2019 | K.P.SHARMITHA |
| 7 | 2017 - 2020 | HEMALATHA SHARMA.R |
M.Com
| S.No | BATCH | NAME OF THE STUDENT |
| --- | --- | --- |
| 1 | 2011 - 2013 | S.PRIYA |
| 2 | 2012 - 2014 | V.THANDAVAMOORTHI |
| 3 | 2013 - 2015 | D.PAVITHRA |
| 5 | 2016 - 2018 | R.GAYATHRI |
| 6 | 2017 - 2019 | S.TEENA |
| 7 | 2018 - 2020 | G.SURESH |